WRITER & READER COMMENTS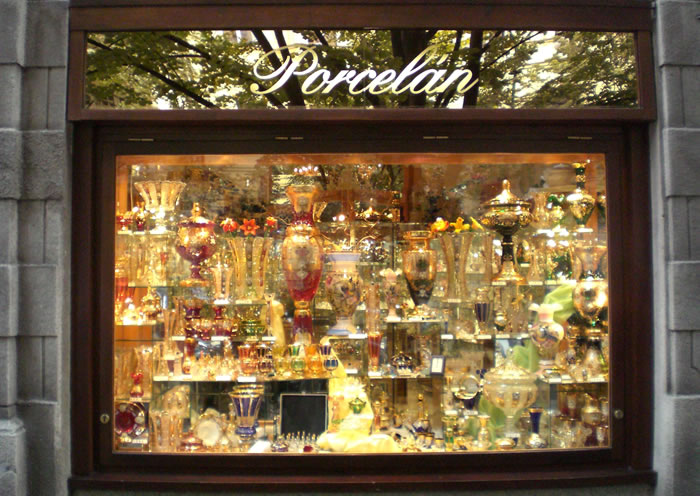 Paris, September 1983
I was just describing what my experience has been like to another writer I've been encouraging…explaining that you are honest, and a force for good, and that sets a tone that comes through in everything, and produces all its own evidence, as all good work being done out of love does, and that's what makes Glimmer Train different. It's the two of you, it's personal, and it matters. There is no warmer home for writers than what you two have built. And I feel so fortunate to have found my home early, because it's made such a difference, and by some strange magic, always when I've needed it the most.—Gabe Herron
I am grateful, every time I get an email about your work, to know that you and your sister do what you do with such good will and integrity.—Janet Benton
Glimmer Train provides great stories but equally important is the courtesy and friendliness provided to writers. I hope you both continue this wonderful undertaking for many more years—to me, you are the patron saints of writers today.—​Joann Pochron
My story being accepted for publication in Glimmer Train still stands as among the most significant moments of my writing life. I'm so grateful for your support, and it's not an exaggeration to state that receiving your call a few summers ago helped give me the confidence to continue on what was then an uncertain path. Thank you a hundred times over.—Xhenet Aliu, Domesticated Wild Things and Other Stories
You do make a huge difference in the world! Glimmer Train has given validation to my craft at a time when I needed it most, and that's something I will always have as encouragement. What a gift! Reading Glimmer Train Stories, and your guides to writing fiction, and the interviews you and your sister have given have helped me become a better, working writer. Glimmer Train is wonderfully writer-centric, and this shows in the time and care you've provided little me: a new writer with his first publication. Glimmer Train is an invaluable resource, and I thank you for all the work you all do.—Anthony DeCasper, winner of GT's Very Short Fiction Award
Winning the Glimmer Train Short Story Award gave me so much confidence as a writer and the generous prize money was much needed salve at a difficult time. Thank you so much for all the support you've given writers over the years—Noa Jones
I'm a charter subscriber, and I have every issue on my shelves. There is space enough for the Final Four. Were you to continue, I'd build more shelves. It's been a grand ride all these years. I'm sorry to see you go, but I understand.—Eric Rush
I'm sure you hear this a lot, but Glimmer Train was the first literary journal I ever read. I remember feeling awed and inspired by its stories; but what really hooked me was the companionship. I felt connected to so many people, to the richness of our experiences and the cautious yet desperate ways we have of reaching out to each other. Maybe I'm biased, but this issue encompasses everything that I love about fiction, and the dedication moved me to tears. I'm not sure words can express how honored I am to be included amongst so many talented writers and champions of truth.—Amanda S. Torres
I'm so happy you found me! I can't believe "Burying Twelve Yuan" was published over 10 years ago. But it has had a profound impact on the course of my life, and it gave me the courage to write this first novel. I am deeply grateful to you for supporting and inspiring that hopeful, starry-eyed kid when it mattered most.—Sophie Chen Keller, author of The Luster of Lost Things
Glimmer Train is my gold standard for short stories. I especially like to take the magazine with me when I travel, to read on airplanes and in hotel rooms. It's engaging and absorbing wherever I am.—Corey Flintoff
I will miss your kindness, astute editing, and respect. Glimmer Train is one of a kind.—Sommer Schafer
I had to write you and let you know how wonderful the issue is, how proud I am to be included, and how grateful I am for all the hard work you put into my story. I'm a slow, uneasy writer usually. I cause all sorts of trouble for myself. I'm lucky to write just one story I like in a whole year. And then after all that there can be a sort of glumness that comes with finally publishing the thing—to loose it out unto the world where it promptly goes off and vanishes like a fly in a fat swell of wind. Well, anyway I really felt good about leaving this piece in your hands. No glumness to it. It's been such a pleasure to work with you, and one more time I wanted to say thank you.—Taylor Koekkoek
There can be no doubt that thousands of writers have said thank you for your caring, your delivery, your wisdom. I will certainly subscribe [to Writers Ask] again and submit something again one day. For now, I have another thank you to give, and that is for the quote from Bret Anthony Johnston that you provided in your emailed bulletin: "To forge a relationship between your characters and your readers, focus on what makes a character vulnerable." I am presently near the end of writing a novel. I've known there was something unsharpened in it but couldn't quite put my finger on it. With Johnston's line, I now have the tool to finish the novel.—Noreen Ayres
What wonderful news—honorable mention. Yes I saw my name on the list. On days when the writing life seems unendurably dim, though it's who I am and how I spend my time, something like this comes along, this validation from the prestigious Glimmer Train and it confirms, "I can do it."—Naomi Weiss
I think when you become as iconic as Glimmer Train, after decades of dedication and passion, that kind of attention from outlets comes your way naturally.—Arianna Reiche
I also saw a few people on twitter quoting from my essay and linking back to the bulletin. A long time ago, when I first started sending writing out, I remember reading that Glimmer Train does a huge amount to promote the writers it publishes, and you really do. This has been a shining light in a difficult few months for me, and I have never felt so energized or so optimistic about my writing future. So I just wanted to say thank you again.—Toby Wallis, 1st-place winner, Sep/Oct 2016 Short Story Award for New Writers
I can't thank you enough for picking "Rare Items from the Universe" [Erin's first publication]. It was at such a crucial time for me and has served as a kind of encouragement this last year that's unparalleled. So much goodness has come my way because of it. In fact, I just signed with an agent in New York who first reached out to me after the announcement. Thank you.—Erin Rose Belair, 1st place winner of our May/June 2016 Short Story Award for New Writers
It warms my heart to have people out there who want to help writers like me become better at our art. The fact that you take the time to read each story that comes in to you is remarkable.—Laney Wood
Thank you for taking a chance on my fiction years ago. It made a big difference.—Stefani Nellen
I truly think Glimmer Train's stories and bulletins have enlivened my life and rendered me a precision-prism to see into the lives of real people.—Ling Lee, living in my own little Shangri-La-like hut, contented and happy.
Yes, issue 99 has arrived. I continue to be amazed at your personal attention toward a subscriber/customer. Almost every business in existence could take a lesson from you in customer service!—Charles "Casey" Case
You guys are the finest short story magazine in the world! Love it! Keep up the fine work! God Bless!—James Moore
I just received the Fall 2016 issue in the mail. Finding myself between novels, I wedged myself into a comfy chair, admired the glossy cover (ah, S.F.), and cracked it open. I'm no literary writer or critic so forgive me for simply saying, "Thank you!" for I loved everything—the short bios, the stories, and the author thoughts at the back of the journal. After turning the last page I wondered, "Where would such a fine work call home?" I smiled when I looked. While growing up in Spokane, we called Portland the "little Seattle." So it all made sense.—Patrick Valentine
Glimmer Train has consistently published new literary talent, and I've been an avid reader for a long time. If you don't mind, I might check in from time to time to see about contacting some of your authors. I work with a number of agents here at J&N and I'm always on the lookout!—Chad Luibl, Janklow & Nesbit Associates
I was considering ending this email by playing it cool and not actually gushing about how Glimmer Train is helping to make my dreams come true! (You must get that a lot.) But, if I'm being honest, that's how I feel.—Marni Berger
I need to tell you that what you do with Glimmer Train is such a bright spark of light in the world. I am deeply grateful to have been included. And for your thoughtfulness and generosity! No rum cake will ever taste so good. (And that's saying a lot: my family is heavily Jamaican.)—Tamar Jacobs
I'm honored by (and admiring of) the level of kindness and professionalism Glimmer Train offers, and hope to work with you again in the future.—Paul Crenshaw
I wanted to thank you for such a wonderful experience with Glimmer Train. You have been SO kind throughout the whole process, and your love of the craft is tangible and contagious. I'm excited to be a lifelong subscriber, and eager for each new issue, and to celebrate all your future successes. I cannot thank you both enough! It really is a dream come true. Thank you thank you thank you!—Spencer Hyde
I'd really like to thank you once again for accepting the story all that time ago. You have no idea how that's literally flipped my life on its head, to the point that I now have a fellowship here at UT Austin, and am some way into an actual novel. It's surreal. So thank you for the work you put in, for keeping the magazine alive. I'm sure I'm not the only one you've affected this way, and I'm sure I won't be the last.—Zain Saeed
I've seen submission instructions from other publications and have been immediately discouraged from even beginning the process. As a result, "On the Wings of Time" is my first foray into the arena because you have made it so straightforward and sensible to submit. So, thank you.—Mary Dolan
I just received the new Glimmer Train. The issue is beautiful, and there's even the Golden Gate Bridge which to me here in San Francisco feels more than a little fortuitous. Your patience and kindness every step of the way (and I know, there were a lot of steps) has meant so much. The work that you and Susan do, and everything that your wonderful magazine represents, is so appreciated. I've said it before and I'll say it again (and again and again): I'm so thankful for Glimmer Train.—Matthew Iribarne
The magazine is as beautiful as always. It meant a lot to me to open the package, the magazine, and see my story inside. Thanks again to you and Susan both for making it happen, and more broadly for the good work you two do with Glimmer Train.—John Thornton Williams, winner of GT's Short Story Award for New Writers
I'm absolutely floored by the level of the Spring/Summer 2016 issue and there are so many talents in it that interest me. Would you be able to pass along the contact information of a few of them so that I can reach out and write love letters, in the hopes of possibly representing their work?—An anonymous (busy) NYC agent
I don't want to miss any issues of Writers Ask. I've learned so much, not only about writing, but about other writers' processes and I find that amazingly helpful to my own.—Colene Lee
You and Susan are another bright spot in the sometimes bleak literary writer's landscape.—Joseph O'Malley
I am wishing for you continued success and more discoveries of truth-telling writers for the rest of your earthly existence.—Michael Varga, winner of GT's Fiction Open
I'm so grateful to you for publishing my first short story. You made me feel like I'm part of the family—both Glimmer Train and the writing community.—Julia Strayer
I so admire how, issue after issue, you create a quality publication while sticking to your vision of encouraging new writers and treating everyone with the golden rule. Thank you for all you do. Glimmer Train feels like a safe place to land.—Maria Rosales
I've only just started writing fiction, and have no formal training in it. I've come to understand that it is quite difficult to have work published…I hope your decency is pervasive throughout the publishing field, but I've read enough to know that it isn't.—Allison Alter
It's you and Susan we writers have to thank. Everything is done so well. It's not enough that you produce over and over again a thought-provoking artistic beautiful magazine. It's everything you do. The way you handle the magazine, go over the stories carefully, pay generously, send the contributor copy by Priority Mail, and on and on, I could go: the pleasant things you say, the encouragement you give, the good feeling I have every time I receive a word from you. And you've always been like that. I am overwhelmed by it all. And I'm glad to say I've been there with you from almost issue number one. Thanks and very best always.—Stephen Dixon
I don't know how you two manage to run such a successful magazine and maintain such a personal touch! Thank you!—Anne Raustol
I recently signed a contract for a novel with Brooklyn Arts Press. It's definitely my moments of success with journals like Glimmer Train that gave me the courage to attempt something as crazy as writing a novel.—Geoff Wyss, author of How
You are guardian angels of the short story form.—E.A. Durden, whose first story was 1st place winner of GT's 2009 New Writer contest and was named a Best American Distinguished Story, and whose story "The Orange Parka," also published in GT, was just chosen for the new Pushcart Prize collection
This is really special for me, as Glimmer Train was the very first literary magazine I read and submitted to when I first started writing. I'm just thrilled.—Caleb Leisure
When my stories found a home in Glimmer Train, they found an actual home: a generous place full of warmth and goodwill and smart, close attention.—Lauren Groff
This news came at a particularly rough time in my life—New York in late 2001 was a melancholy place, and I was going through some turbulence of my own—making that [finalist] list not only lifted my spirits, it actually helped put me at the desk, writing again… This was my first real recognition as a writer, and a friend of mine, a poet, advised me at the time, "There's fuel in that. Live on it." And I will tell you, I lived on the feeling that seeing my name on that list gave me for a number of years. The wheel has perhaps turned more slowly for me than others, but it still turns.—Marc Basch, 1st place winner of the 2007 New Writer, now co-writer of I'll See You in My Dreams
Hello! This is Karen Russell—I wanted to get in touch to say that you have sent me one of the nicest contracts (not a genre known for its charm and delight!) that I have ever received, and also that I feel like a lottery winner to have my interview with Carmiel Banasky appear in Glimmer Train. I have been a huge fan of Glimmer Train for years now (you guys published one of my favorite stories of all time, by Rivka Galchen), and I'm honored in the extreme to appear in your pages. Sorry for so much effusion out of the clear blue. Wishing you every good thing!—Karen Russell, Swamplandia!, Vampires in the Lemon Grove
That's great news! You know, it's funny—people always ask how much we get paid as writers, like that's what matters. Getting a piece published in Glimmer Train doesn't have a price tag. The money is wonderful, but boy, the publication is a dream in itself.—Spencer Hyde
The magic that GT brings into the world consistently amazes me, and I feel SO lucky that my first piece is in the dedicated hands of such wonderful, encouraging people. I don't think my heart has stopped racing since we got off the phone!—Lauren Green
I can't begin to express how much this means to me. Many many thanks to you and Susan for reading my work over the years, as well as for the time and energy you put into Glimmer Train. I'm looking forward to submitting my next story! I still can't believe I won 2nd place. When I read this email an hour ago, I jumped clear out of my seat at the dinner table.—Emory Harkins
Thank you for sending me those beautiful bookmarks—they arrived with the latest issue, and seeing my words in print, my name on the cover for the first time, made me so full of emotion that I could barely breathe. I will never forget this, my first print publication, and I thank you both for giving me this opportunity.—Lillian Li, winner of GT's Short Story Award for New Writers
I want to say how humbling it is to be paid so well for a short story publication. It's a rarity today and—as I'm sure you've heard many times from many writers—a real privilege.—Perry Janes, whose very first published story, "Night Movers" appeared in GT and was also just chosen for the new Pushcart Prize collection.
My story is in wonderful company, and, as always, the magazine feels lovingly, thoughtfully, and handsomely put together. I'm so pleased to be in its pages.—Caitlin Horrocks
I also thought I'd share this good news with you--especially because I consider Glimmer Train to be one of the most important supporters of my work. I was just this week selected as one of nine 2015 NYC Emerging Writers Fellows by the Center for Fiction here in the city. Thanks again for giving "Uncle Jerry" a good home and for all you do for the literary community!—Stephen Langlois
Thanks again for your wonderful support of the arts. I love, love, love the stories in Glimmer Train.—Michelle Alexander
I was so thrilled and grateful for the opportunity. It seems like yesterday and a lifetime ago, all at once. Still the most meaningful journal on my shelf! Glimmer Train published the very first story I ever had in print, and I will forever be grateful!—Aaron Tillman
Oh, it's in print? Gosh, things just keep getting better!—Lara Markstein
Glimmer Train is the benchmark, the superlative, of all literary journals.—Peter Hamilton
It will be my very first published story [winner of GT's Short Story Award for New Writers], and I can't tell you what it means to me to know it will be in Glimmer Train. Yours was the first literary magazine I ever read; I'm incredibly honored to have been chosen.—Aria Beth Sloss, now author of Autobiography of Us
I'll always be grateful for the fact that you and Susan gave me my first real break.—R. Clifton Spargo, Beautiful Fools, The Last Affair of Zelda and Scott Fitzgerald
I can't believe! I can't believe it! This is such GREAT news, and I'm so thankful! :D I'm dancing a silly dance right now. Thank you again, Linda! I really can't believe I won first place—after receiving so many rejections from other journals, I felt so overwhelmed… I thank you again for believing in my work. Glimmer Train really is dedicated to finding new voices, and I feel incredibly honored right now!—Melissa R. Sipin
The issue looks amazing. This has been, by far, one of the most "writer-friendly" publishing experiences of my career. I'm honored to be part of your publication.—Micah Nathan, Gods of Aberdeen
Thank you so much for giving me—my books, this new novel—so much exposure through your beautiful journal and bulletins, and thank you for all the work you do on behalf of writers and stories.—Carrie Brown, The Last First Day
Glimmer Train helps keep me real. It's a triannual chuck on the shoulder, hey how ya doing, then the pat on the back, yeah stand in line, we're okay, we're alive.—Mario Lowther
This is wonderful news. I've always been such a fan of Glimmer Train, and I'm thrilled to be included in the upcoming issue. Thank you!—Josh Rolnick, Pulp and Paper
I'm delighted to hear that my story "Summer Rose and Monk" made it to the Honorable Mention in the Short Story Award for New Writers. It's a great honor and tremendous encouragement. I also want to thank everyone at Glimmer Train for your dedication to seeking out emerging writers and new voices from different cultural backgrounds.—David Liu
So many good things have come from my publication in Glimmer Train Stories. The day that I received my copy of Issue 67 [with her story "Killer Heart"], HarperCollins made an offer to publish my collection of short stories.—Barb Johnson, winner of GT's Short Story Award for New Writers, More of This World or Maybe Another
You have been so considerate and respectful during this whole process and I thank you immensely. It has been, by far, the single best experience I've had with a publication and editor.—William Akin
I wanted to pass along some wonderful news. My novel was accepted for publication by Holt this past fall and will be forthcoming in March! As you may recall, my agent Bill Clegg first contacted me after reading my very short story, "A History of Everything, Including You" [which won GT's Very Short Fiction Award] in Glimmer Train. He has been a tremendous supporter and I'm so thrilled that GT brought us together! Thanks again for everything.—Jenny Hollowell, Everything Lovely, Effortless, Safe
My Glimmer Train debut remains one of the things I'm the most proud of and your continuing support means the world to me.—Lance Weller, Wilderness
I have been reading Glimmer Train all of my adult life. Its stories have enriched me, transported me. I keep copies in my car, kitchen, library, bedroom, office, tucked away like treasure, never far from the hand.—Benjamin Percy, Red Moon, The Wilding, Refresh, Refresh, and The Language of Elk
I'm back in PA for the holiday and just received my delicious rum cake from you and Susan! Thank you both so much. Not just for the cake, of course, but for the entire experience of publishing, and for your careful and kind edits and for giving my story a home. I could not have imagined a better experience. Wishing you and your families the best this season.—Eugene Cross, Fires of Our Choosing
In writing programs like the one I was in at UMaine, we hear quite a spread of horror stories about the interactions between writers and editors. That a magazine with as great of a reputation as yours still treats emerging writers so well is refreshing knowledge.—Brad Beauregard
A personal touch in an age of digital distance.—Ted Wojtasik, Collage and No Strange Fire
I've been keeping up with Glimmer Train, and it continues to astonish with fresh voices and perspectives. Your dedication to the short story form is critical to our culture, and I personally thank you for your hard work and creative spirit.—Brian Champeau
I know that you get a lot of email, but can't resist keeping you posted on what an enormous impact Glimmer Train has had on my life and writing. I've just received queries from agents at William Morris Endeavor and Folio, all thanks to winning your Family Matters contest.— Soma Mei Sheng Frazier
I love Glimmer Train and your attitude and the stories and the bulletin essays and the wonderful encouragement you and the winning/featured authors offer the aspiring ones like me. Thank you for valuing stories and writers.—Jane O'Reilly
Thanks again for your phone call and for being the first to accept one of my stories. It is such a splendid affirmation and I will never forget it, you, or Glimmer Train Stories.—Michael Horton
Lots of exciting happenings, Linda, in the past year. THANK YOU, THANK YOU, to you, your sister, and your readers for your faith in me. The 20 copies are all gone! :) I've sent them to every person I love. And I truly appreciate the signed copy from you both. That one goes up on the mantelpiece. I will always remember Glimmer Train. My first big break.—Clayton Luz, When the Wind Blows the Water Gray
I appreciate the way you treat all authors and aspiring authors with respect. It is one of the many things that sets Glimmer Train apart.—Mitchell Stocks
I want you to know how much this reader/writer appreciates what you do! Please keep up the outstanding work.—Brian Webb
It struck me that, unlike other types of "litmags" that I've ranted about where the central crisis of the story is existential or so downright pretentious or tedious the protagonist simply needs a good smack, and likely the author too, the central crisis in a GT story more often than not is universal, it pokes your core, it says this could be about you, so pay attention, smart guy, and learn as you read.—Mario Lowther
I just submitted a short story for your New Writer's Contest, and it reminded me of the first time I read Glimmer Train. My husband and I traveled to Philadelphia this past February to visit our son. We stayed with friends in their historic Pennsylvania home which is always in a constant state of renovation. I decided to stay home on a Friday night while all the others dined out and attended a play. I wanted to take a hot bubble bath while they were out, but got the shock of my life when the old brass doorknob fell out of the bathroom door: half in the bathroom and the other half into the adjoining bedroom. I was locked in the bathroom for over two hours even though I called for help! Fortunately, after I laughed myself sick at my ridiculous confinement, I read an entire issue of Glimmer Train, Issue 92 as I soaked in my bubble bath, and I then filled my time taking my first ever selfie on my cell phone. I ordered a subscription to your journal today with fond memories. Thank you for publishing a great journal!—Donna Walker
How happy it makes me to know for sure—and to be able to say—that there is a force for good at work on the literary front. That it's not all circus tricks and movie stars. The respect and remuneration that you guys give all your writers, the care and concern that goes into every aspect of Glimmer Train, fills me with hope for the future of this whole endeavor.—Barb Johnson, winner of GT's Short Story Award for New Writers, More of This World or Maybe Another
This story marks my 22nd submission to Glimmer Train, which I guess proves that persistence really does pay off. So happy to see this dream come true.—David James Poissant, The Heaven of Animals
This is a wonderful honor; this kind of reinforcement does unequivocally good things for a young, as-yet-unpublished writer.—Evan Christopher Burton
Thank you for the beautiful publication of "Mr. Dabydeen"! I can hardly believe my good fortune to have won your prize and to have been published for the first time in your pages.—E.A. Durden
I can't tell you how much I enjoy reading Glimmer Train; from the first issue, I knew I would always be in for a wonderful ride. I have been chastised for laughing too loud, for weeping with abandon while clutching the latest Glimmer Train in my hands. Thank you for what you do.—Ingrid Alana Silverstein
I have every Glimmer Train from the earliest—my treasures. Interesting how the content of the stories has changed over the years. But never the quality.—Marci Stillerman
I've been reading Glimmer Train since Issue One, and I'll never stop.—Miryam Ehrlich Williamson
Your journal is the BEST.—Amy McCurdy
Yes, I will renew; as a developing writer, I find your publications invaluable and a joy to read.—Shelly Drancik
Can't live without Glimmer Train. Thanks for your hard work and support of writers and the writing community.—Lori Hofstetter
I did as you suggested, and mentioned that the story did well in the competition when I sent a query e-mail out to Byline Magazine. The editor subsequently asked to see the story, and would like to publish it next year. You ladies and your wonderful magazine are great friends to writers.—James O'Meara
I've got to tell you: you are the nicest folks I have dealt with.—Kenard Lawrence
I am so extremely grateful that you have named me a finalist for my story "Hill 66" in the Short Story Award for New Writers competition. It was such an auspicious way to ring in the New Year. I wanted to write in and tell you how much I appreciate your time, your consideration, and your recognition. I've been just jittery with excitement and pride and rejuvenation and all the wonderful feelings that I've daydreamed about for many, many years.—Katherine Yungmee Kim, Los Angeles's Koreatown
I have been getting my Glimmer Trains and enjoying them immensely. I look forward to many more issues. I love the childhood pictures of the authors. What a great idea. Kudos to you and your sister for the magazine.—Chris Callaghan
I love the human element present in all that you do—from the stories to the author bios to these personal e-mails. It feels like I've joined a new community.—Sara
I am thrilled you like this story and so grateful you will be publishing it. Your kind words and support mean so much to me. In 2007 I wrote to thank you because I suspect that winning 3rd prize in your Short Story Award for New Writers contest helped me get into a PhD program. The time you have spent reading my work has had real, tangible impacts on my life and I can't thank you enough.—Devin Murphy
I look forward to the next issue. It really is a great thing. I talk about the insights to anyone who will listen and have even used it in my graduate school search.—Melanie Greenwood
I just received my box of "author's" copies of Glimmer Train's Summer Issue with my story in it. I didn't realize I knew how to do a victory dance. But apparently there is one in each of us, and we dance it when it is our time. I really am so very pleased. Thank you so much.—Michael Horton
I've enjoyed the issues so much that I ordered two subscriptions as holiday gifts. Thank you for your dedication to creating such a great publication.—Laren Leland
Keep up the magical work. Glimmer Train is simply the best literary publication being circulated today.—James Tucker
Thank you very much for this amazing news! I am overwhelmed. I am also hoping that I can find, among my childhood photos, the one I always told myself I'd use if a story of mine were ever accepted by Glimmer Train.—Julian Zabalbeascoa
I just got home last night from a trip to find your message on my answering machine, with the news that you are publishing my story "This Day." I cannot begin to tell you how excited I am about this news! I am just so, so thrilled. I have been reading Glimmer Train, and admiring the stories and interviews in it, for years, and have submitted, I believe, 15 stories to the magazine since 1996—which means that persistence does pay off, and your continued encouragement has helped me to persist. This is a huge, huge hit for me (GLIMMER TRAIN! I still can't believe it!), and I am so grateful to you for accepting this story.—Susan Jackson Rodgers, Ex-Boyfriend on Aisle 6, The Trouble With You Is
I can't thank you and Susan enough for believing in my work.—Melissa Sipin
I made the decision to try and make a career of writing fiction. Based upon my respect for Glimmer Train's editorial decisions, I thought: geez. Maybe I can do this. Now I find myself writing a novel for William Morris Endeavor agent Kirby Kim—which I'll hand him in person, at this February's AWP Conference & Bookfair.—Soma Mei Sheng Frazier
I have a short story I love; it was published by a little online journal a few years back. Sadly the journal went under, and, when it did, so did my story. Thank you for considering such pieces for presentation in the beautiful Glimmer Train! If I'm lucky, my story will have a life in your journal.—a writer
Thank you for choosing my story for Honorable Mention in your Fiction Open. I commend your dedication to providing a forum for good fiction and emerging writers, and I want you to know how much your work means to both writers and readers. Thank you again, and keep up the good work.—John Carson
Thank you and the journal for believing in me and giving me hope.—A. Douglas Adams
Now that I've regained my composure a little, I want to thank you for the gigantic boost you've given me. You probably hear this from everyone who places in the Short Story Award for New Writers, but at the risk of boring you: every time one of my stories dies halfway through draft two, every time a friend says, "I don't get it," every time I open a rejection letter, I'll think back on your call and know I'm allowed to return to my desk and keep plugging away at the thing I love. That knowledge is life-changing.—Gillian Burnes
On behalf of all new writers, thank you. On behalf of all who love to read and who feel compelled to write, thank you. I've always suspected that the world was good. Glimmer Train proves it is.—Barb Johnson, winner of GT's Short Story Award for New Writers, More of This World or Maybe Another
So happy to renew again. After all these years, we still look forward to every issue!—Joye & Stuart Cipollone
Again, thanks for everything over the years. Glimmer Train has long been my source of inspiration, the fuel to my engine.—David Abrams, Fobbit
Just want to let you know that I recently received my first copy of Glimmer Train, and it is beautiful.—Raul Palma
I'm honored to be included with so many talented writers in the winter edition of Glimmer Train. This has been the high point of my writing career.—Janis Hubschman
Thanks very much for your support and for extending such opportunities to emerging writers. This is incredible news! I am honored to be part of the Glimmer Train team, as both reader and contestant—so very meaningful.—Marni Berger
Thank you so much for actually really paying your writers; that means a lot and, of course, is very helpful financially!—June Edelstein
For years I saw only the venerable caboose of Glimmer Train: a distant, receding literary glint. My work was young and so was I. I got a few immature pieces rejected by this or that journal, and derailed; hopped off the literary track entirely. When I resumed writing, I had more to say. I entered a piece in the Short Story Award for New Writers competition. Soon, Linda Swanson-Davies sent me a kind email. The piece wouldn't be published, but it had been a finalist. I printed the email and taped it on my wall. And that is how having work rejected by Glimmer Train saved me. I think I can, I think I can, I think I can, until I did. Thank you, Glimmer Train.—Soma Mei Sheng Frazier
Everything about Glimmer Train Stories seems to say, "The world is meant to read and write, and it's hungry for stories. No matter what changes out there, this never will.—Barb Johnson, winner of GT's Short Story Award for New Writers, More of This World or Maybe Another
You published "The Thing with Willie" in Glimmer Train, as the winner of the Short Story Award for New Writers in Spring 1999. Along the way, agents called me, and that story eventually found its way into a creative writing handbook and to New Stories from the South: The Year's Best. I will be forever grateful to you for accepting that story, which inspired and encouraged me, not to mention alerting me to years of happy reading of Glimmer Train.—Karen Sagstetter, The Thing with Willie: Stories of Two Families
And thanks SO much for all the work you do to make Glimmer Train happen. Your kind-and-gentle approach to the business of writing is a gift, from a writer's perspective. And, of course, the stories themselves, oh!—Esther Ehrlich
I've always admired your magazine and I can't think of a better home for "Stowaways." This is just the beginning of my writing career, and I'll never forget that my first break was with Glimmer Train.—Joseph Chavez
I'm actually amazed that you respond so efficiently and even personally. I never expected that, considering the amount of email you must receive daily. Once again, thanks for everything and I wish Glimmer Train continued success.—Chanie Yahgod
Thank you, once again, for this great honor. When I first happened upon the genre of literary journals over a decade ago, Glimmer Train was one of the first that I opened, and I have been a huge fan ever since. I am still having difficulty believing that one of my stories will now be appearing in your pages.—Julian Zabalbeascoa
Glimmer Train is such a lovely publication, and it's an honor to see my first story find a home there.—Perry Janes, Zug
The best thing I will have ever received except my kids! A box of GT's with my story in them! Ahhh, now I don't know what to do with my writing self, getting published in GT has been my only real goal! So, I suppose, as my old boss at a University in Philly used to say after every lunch break—and he was very much a Mr.Fezziwig—"I am replete with the fruits of my pilgrimage."—Anne Walsh Miller
Glimmer Train has the most friendly website I have ever experienced. Its humanity comes through—a nice touch in the world of cyberspace.—Richard Brumer
As you probably know, being a Glimmer Train finalist is a nice addition to one's resume.—Henry Rozycki
I think fondly of you and Glimmer Train, too. Since my own career has led me to ride the fence, so to speak, between literary fiction and genre fiction, GT feels like home (when home is sometimes difficult to find on a map).—Bruce McAllister
Thank you again for all of these wonderful opportunities for exposure.—Courtney Sender
I've been feeling the joy and excitement of seeing "Body of Work" in Glimmer Train for over a month, and still could not be more delighted. I've been impressed with the magazine all the years I've been reading it—how thoughtfully the stories are presented, the fantastic artwork, the consistent quality—but it wasn't until having a story published that I really became aware of the gracious and generous support you provide to your writers. It means so much to have people care in such an obvious way about the work. I'm very grateful!—Tracy Guzeman, The Gravity of Birds
I love the stories you publish, and I save every issue.—Janet Clare
I wanted to say a great big thanks to both of you for everything—it's been a real pleasure to publish this piece with people who truly love what they do.—Adva Levin
You, Susan, and Glimmer Train are blessings to writers like me.—Soma Mei Sheng Frazier
I've been getting your bulletin for a long while now, and I look forward to reading it every time. I find the essays in the bulletin so motivating. Thank you for keeping the spark alive, and for continuing to publish great work.—Laura Tino
This is the first time in my life that my writing has been recognized. I'm deeply honored that it is with Glimmer Train.—Auguste Budhram
Thanks so much, again, for all of these opportunities! They are a major bright spot in my writing life.—E.A. Durden
OF COURSE you can use what I said. I'd love it. I have called you two my fairy Godmothers for a good 15 years now. It's true.—Melanie Bishop
I wanted to let you know that I received the box of books, as well as the signed copy with my pictures. Thanks so much for sending those. It's a tremendous honor to see my story in Glimmer Train, and I can't thank you enough for the time and care you've taken with my work.—Brad Beauregard
So much short fiction I see these days is flat and emotionless. There seems to be no point. Not so, thank goodness, in Glimmer Train.—Peter Solet
Someday I want to see my name in that list of writers at the end of each Glimmer Train, not far after Ann Beattie. Great writers give me inspiration, and with Glimmer Train I've found another source.—John Carson
Thanks a lot; it's so nice that you handle these kinds of issues directly. It makes me feel like I'm part of a small village of writers and editors as opposed to one of the thousands of people around the world who submit to your magazine.—Kassi Cowles
First, thank you for accepting my story for publication in Glimmer Train. I couldn't be happier that it found such a good home!—Adam O'Fallon Price
Today I just deposited my first paycheck ever for my writing! I can barely believe it. It is an enormous honor being published in Glimmer Train, and I thank you from the bottom of my heart for supporting us fiction writers. Thank you, thank you!—Sommer Schafer
Love to you all … what you do for a living is to create and to allow a conduit for beauty, hope, love, intelligence, compassion and imagination. And, really, what else do we mortals have than these?—Anne Walsh Miller
Keep up the good work. You have entertained me, stretched me, made me consider another point of view, and totally delighted me.—Susan Russell
I just want to say how much I love and appreciate Glimmer Train. It's so classy, so perfect. The author photos, the bio bits, the names in the back. The kind insertion of the bookmark. The way it's wrapped when it comes to my mailbox. That you signed the cover page! But mainly—the extraordinary and powerful stories. Today, Silas Dent Zobal ["The Hospital"] made me cry like I haven't in a long time.—Petra Perkins
I am thrilled to have been recognized by your stellar publication. Please know that your encouragement is crucial to new writers, and I couldn't be more pleased or grateful for being named an Honorable Mention finalist. I adore your journal and thank you and your sister for being a constant north star in an ever-evolving literary landscape. You give us all direction.—Becki Pickett
I really appreciate the customer service, and believe that it shows what Glimmer Train is all about: caring about the readers and writers.—Darielle Rocca
I'm very glad that Glimmer Train was there at the beginning. You made my entrance into the world of publishing a wonderful experience.—Abby Geni
Wow. I'm thrilled by this news! Thank you so much. I have long been a reader and admirer of Glimmer Train. And to win this award for "The Hecklers," a story I am very proud of, makes this such a great moment.—Aaron Guest
Thanks much for a great magazine and for promoting new writers.—John Picarazzi
Like life, Glimmer Train imbues me with the sense that something wonderful is happening and I don't always need to understand what, I just need to enjoy the ride.—Mario Lowther
Thank you for your quarterly, Writers Ask—it has it all! I am one of those people who just figured out what they wanted to do when they grow up: be a writer. At 57, I have much to catch up on, and this quarterly helps me focus and gives me inspiration. Of course, don't get me started on Glimmer Train Stories! I LOVE IT.—Terry Cleveland
Everything looks perfect! Such an incredible, goosebump-inducing thrill seeing it all assembled like that.—Joseph Chavez
I am thrilled to receive an Honorable Mention in the December Fiction Open! I have been submitting to Glimmer Train for the past twelve years. It truly is an honor to receive an acknowledgment from your splendid magazine. Thank you for all you do—Catherine Shukle
I can't tell you how much your kindness and support—and the magic of the journal that you produce—mean to me, and so many other emerging authors.—Soma Mei Sheng Frazier
How wonderful! I've never been included in any of those [Best American Short Stories] before, and have always yearned to be—so THANK YOU for putting "The Archivist" out there!—Claire Vaye Watkins
Becoming a Glimmer Train subscriber was the best decision I have ever made for my literary life.—Nicole Leigh Huff
Your support over the years—since I began sending work to you and now being in this issue—has been a profound encouragement in my writing life.—Devin Murphy
I still keep, framed, the acceptance letter you sent me way back when for my story "Atrophy," on the wall in my study.—Sean Padraic McCarthy
Thank you for reading my submissions and for your wonderful publication. I have learned so much about writing from reading Glimmer Train.—Janna Cohen
I just wanted to say "thank you" again for publishing my story, "My Brothers and Me" in Glimmer Train. I received my copies yesterday, and they're beautiful. This has been an incredible experience, and I can't thank you all enough.—Natalie Sypolt
I'm so delighted to have had my story accepted by Glimmer Train—thank you so very much.—Lauren Groff
I ordered and received Issue No. 62 of Writers Ask and would like to compliment Glimmer Train Press on this fine publication. I have learned more from this issue than from any article read or writing group attended.—Gail Zaranek
Thank you again for being the first to publish me and for giving me the courage and confidence to get my work out there.—Barbara Ganley
Your magazine is wonderful and what you do for aspiring writers is fantastic. Thank you for everything!—Christopher Mason
Glimmer Train's longevity and steadfast commitment to publishing high quality fiction make it an indispensable voice in the ongoing literary conversation.—Adam O'Fallon Price
I have subscribed to Glimmer Train for years for the excellent writing and the emotional depth of the stories.—Eva Lomski
My mom announced over the holidays that Glimmer Train is the most aesthetically beautiful journal she's ever seen, a conclusion with which I heartily agreed.—Austin Smith
Thank you for Glimmer Train and for putting on this contest. The money and encouragement couldn't have come at a better time. My daughter is due this week.—Gabe Herron
This is a special story for me, and it means the world to me that it will be in Glimmer Train.—Lee Martin
Thank you again for accepting the story. As I'd mentioned, you were the first magazine to accept one of my stories, back in December of 2001, if I recall correctly. (I hit the jackpot on the first try…) It was validation then that I was a "real writer" and changed everything, really. I was in Issue 50 and now will be in 90. A true honor. Thanks for the terrific product and for your service to readers and writers alike.—Adam Schuitema
That's excellent news! I'm really looking forward to seeing the issue, and am honored to be a small part of the important work you're doing.—Chad Schuster
It looks wonderful! I can't tell you how excited I am to see it in print, and how grateful and honored I am that it was chosen. Cliché as it may be, this story is very close to my heart, and it really will be a dream come true to see it in one of the best literary magazines in the world.—Christopher Marnach
Thanks so much for all you do for writers. What a difference you two have made in the literary landscape. Wow.—Melanie Bishop
I'm beyond thrilled to have the story included in Issue 89, and can't tell you how much Glimmer Train has affected my life.—Soma Mei Sheng Frazier
This has been such a dream for me.—Courtney Sender
I turned 81 on Feb. 19, but your award switched the age numbers completely around and I'm twirling through the house like an eighteen-year-old.—Dorothy Burris
I didn't think it was possible to get even more excited about this. Can't wait to get my hands on the issue!—Joseph Chavez
This truly is incredible! I am overwhelmed. I am also hoping that I can find, among my childhood photos, the one I always told myself I'd use if a story of mine were ever accepted by Glimmer Train.—Julian Zabalbeascoa
Of course you can quote me. Having endorsements/testimonials on the site is a great idea, and it fits what GT and its editors stand for—the human heart as it drives and illuminates the human condition, and the story of lives and how we make fiction from them.—Bruce McAllister
I'm so looking forward to seeing it in print, and so happy that it'll be in Glimmer Train.—Sarah Shun-lien Bynum
Thank you again for the wonderful support and encouragement you are providing for emerging writers! It is deeply appreciated.—Christine Breede-Schechter
Extraordinary, two real editors themselves actually reading and choosing from all those thousands of stories every year for twenty-four years. What you and Susan have done with GT is truly unprecedented and exceptional; to my mind, you're the best market for quality stories, especially by emerging writers, judging first and foremost by your stories themselves and what you pay, but also by how many regularly have second lives as Pushcart Prize, Best American, and O. Henry Prize stories. I wish you both continued success.—Philip Carter
I love my Glimmer Train Stories, such consistently beautiful work.—Pamela Langley
You choose great material, you treat writers as if we might have sensitive hearts, and you even pay your authors (the ultimate sign of respect, that) so we don't stay mangy with worries about the rent and the power bills and the groceries and the medical bills.—Falcon Britt
I received my first copy of Writers Ask yesterday, and was happy to see Maile Meloy—one of my favorite authors—on the front page. I can tell that it's going to be a great learning and teaching tool for me.—Courtney Sender
Thank you for your kind edits and wonderful suggestions, and for giving "Miss Me Forever" a home. I'm gushing with pride and thankfulness.—Eugene Cross, Fires of Our Choosing
Thank you so much for this news! I have been writing my entire life, but was never brave enough to submit anything until I discovered Glimmer Train. This will be a terrific boost of confidence for me. I can't thank you enough for the hard work you do, and for taking the time to read my story.—Rebecca Swanson (Top-25)
I've read and enjoyed the stories in Glimmer Train Stories for a long time, and have also been receiving Writers Ask for a while; I find it not only extremely helpful but entertaining.—James Gyure
Thank you for reading my work! I am delighted, honored, encouraged, and inspired to have earned an Honorable Mention in your March 2014 Family Matters contest for my story "The Alchemist's Daughter." I appreciate Glimmer Train and the opportunities it affords writers. I can't wait to send my story on its next voyage bearing your glowing HM, and I look forward to submitting future pieces to Glimmer Train for your consideration.—Jean Rheingrover
Thanks for giving your pages to so many deserving voices.—Nathan Gower
When I first happened upon the genre of literary journals over a decade ago, Glimmer Train was one of the first that I opened, and I have been a huge fan ever since. I am still having difficulty believing that one of my stories will now be appearing in your pages.—Julian Zabalbeascoa
Because I didn't have anything lined up this summer after graduation I went to Alaska for the first time and worked with a commercial sockeye fishing company. All my free time in Alaska was spent writing, fueled by the belief that, even though I'm receiving a lot of rejections for my work, at least Glimmer Train thinks there is something in my writing. So when I say, "It means the world to me to be in Glimmer Train," it truly does, and I hope you can see why.—Anthony DeCasper, winner of GT's Very Short Fiction Award
If anyone would have told me twenty years ago—or even ten!—that I'd have a fourth story coming out in Glimmer Train, I never would have believed them. What's more, I've worked with a lot of editors, some good, some not so good, and some even a little mean despite accepting a story and apparently liking the writing, but you guys have always stood out in both kindness and professional approach. You're both top notch, and I'm honored to be part of your magazine.—Sean Padraic McCarthy
You treat your writers so well, which is why I think the magazine is so universally respected.—Jeremiah Chamberlin
Thank you and Linda for striking and championing that humanistic chord.—Mario Lowther
I know from experience that you both read your slush pile, a fact that is very near to my heart! So many of us only half-believe it can actually work—but you give us hope! (Not to sound too sappy!) It's the old lesson about not giving up on doing what you love.—Marni Berger
People like you keep the spark alive in people like me.—Lara Costa
Thank you for bumping my literary career onto a brand new path. I'm proud that "57 Gatwick" is the lead story in my forthcoming collection, and I'm still grateful to Glimmer Train for publishing it. We all dream of breaking through, and that's what this wonderful literary magazine represents to me: a door to elsewhere, a door into the world of writing.—Patrick Hicks, The Commandant of Lubizec, The Collector of Names
I love Glimmer Train! I read my favorites again and again. Many thanks to you for the hours of enjoyment that Glimmer Train provides.—Carl Corbin
The care you take with every detail honors the writers and their stories so beautifully. It's like an archeology dig, stories within the stories—the signatures, photos, the stories, the last pages. I am so honored that my latest submission made it to finalist! Thank you. Glimmer Train is my favorite short story publication.—M. Tryggve Lind
I got the box of issues today. It was really an exciting and beautiful feeling to receive them. I love everything about it, not the least of which is the care and love with which you've put the issue together. I'm really proud to be a part of it.—Siamak Vossoughi
I received the journals and they are gorgeous! I can't thank you enough for giving "Miss Me Forever" a home and for all the love and care you showed it and me. Thank you again for such a wonderful experience!—Eugene Cross, Fires of Our Choosing
It took 10 years and 23 rejections (!!!) but I finally made it onto their pages… Really nice issue, with Gina Ochsner and others…—Yuvi Zalkow
I am so grateful for being able to do what I love to do and you have encouraged me to go further on that path.—Christine Breede-Schechter
I really appreciate what you do for people like me who like to write and share stories.—Joni Rivera
You and your sister are forces for good in this world; I am so grateful you do what you do.—E.A. Durden
I just had to drop a quick line to say how delighted I was to receive my first copy of Glimmer Train, which arrived yesterday. I was taken aback by the high quality paper, printing and beautiful glossy cover. So far, two thought-provoking stories read and digested with the anticipation of others awaiting between those smooth pages.—Claire Buckle
This last year, my first novel, Beyond the Horizon, was picked up by Oneworld Publications in the UK as part of a two-book deal. The book will be coming out in March of 2015. Lots of people credit talent for success in publishing. Others say it's luck. But really a large part of it seems to be the willingness of strangers to give someone a chance. Your magazine gives all writers a chance. You've also cultivated a readership that gives writers like me a chance. So, thank you for doing what you do. Like many other aspiring writers, I appreciate it more than you know.—Ryan Ireland
Writing is lonely: your kindness makes a huge difference. I know my stories get a fair, willing read, and there's a feeling of accomplishment, always, just in knowing that a story is, at least for that day and moment, ready to send to Glimmer Train.—Susan Ferraro
Thank you for being one of the warmest markets in fiction! I always look forward to your monthly newsletter and appreciate the care you take with all of us who write.—Llanwyre Laish
It's good to know that the payment is on its way when so many journals take months and months and months to do so. You really do run a heck of a journal AND business and have been very generous with your mentorship over the years. I greatly appreciate it and certainly sing you and GT's praises whenever and wherever I can.—Andrew McFadyen-Ketchum
We've communicated occasionally and I've been meaning to tell you that being recognized as Top-25 really opened some great opportunities for me. It also gave the confidence I needed to pursue writing seriously. Thanks again for your support!—Raul Palma
What a lovely publication you've put together! I'm truly impressed.—Terry Jones-Brady
You and Susan have given me a gift beyond measure. It feels like there is an artistic purpose to my life over the last twelve years that I have nurtured in secret and now to share it with the world is beyond thrilling. It truly feels like my secret heart has been honored out in the world. Thank you both so very much for the hard work you do.—Ming Holden
Linda, I just got my copies of Glimmer Train and have already started giving them out to writer friends. It's a lovely, lovely issue. I'm very proud to be in it. Of course, they're all lovely issues; you consistently choose strong and striking fiction, and the other elements you bring in—the photos, the signatures, the Last Pages—they create a truly warm and rich reading experience. It's like going to a great fiction reading, where you not only hear stories you're going to remember but also get to know the writers a bit during the Q & A. And then, too, the process—working with you and Susan is a delight. You have such palpable enthusiasm for the work you're choosing, for the collection you're creating. You're unbelievably welcoming. I just can't say enough good things about Glimmer Train. Thanks for letting me be a part of it.—David Ebenbach
I received my copy of Issue 92 last Friday and was ecstatic, and especially honored that you and Susan wrote inside. I will certainly treasure it forever. Working with you, and being published in Glimmer Train, has truly been one of the best experiences of my life.—Sommer Schafer
Here's to the classiest lit mag in the Library of Congress, which sent a rum cake for the holidays. Thanks, Glimmer Train.—Elizabeth Kadetsky
Thanks for continuing to be genuine, supportive, and for producing consistently high-quality work. If everyone in publishing worked and behaved like Glimmer Train, American letters would be much better off.—Adam Schuitema, Freshwater Boys
P.S. I just wanted you to let you know that I received a whole slew of agent queries once the Glimmer Train chapter came out and in the end, decided to sign with William Morris Endeavor.—Mehdi Tavana Okasi
I've been sending my dad Glimmer Train for many years now and he always reminds me how much he appreciates it. Thank you for all of your hard work putting together such a great publication!—Dan Close
I really appreciate you getting back to me. That speaks volumes about your commitment to writers!—Georgia Lowe
It is an absolute honour to be published in such a prestigious magazine that I so admire. I've read your contributor bios and hoped, but never really believed, I could be published alongside such an august group. It's been a challenging year, during which I seriously doubted my writing abilities. Needless to say, this is incredibly encouraging and inspiring. Thank you.—Eva Lomski
Thank you SO very much for the Honorable Mention you have given to me and my story. Please accept my gratitude for all your hard work and the encouragement you give to so many writers.—Phinnie Vermillion
I've always thought it highly cool that you and your sister established and run this top notch literary operation.—Vicky Mlyniec
All of these good things, I feel, stem from the confidence that the Glimmer Train win gave me. I will never forget how it felt to hop up and down in the faculty lounge, grinning as we spoke on the phone…I just wanted to remind you and Susan of the gift that your stellar journal is to writers like me.—Soma Mei Sheng Frazier
LINKS TO GLIMMER TRAIN REVIEWS:
Farewell to Glimmer Train, by Steve Adams, November 2018
Glimmer Train Leaves the Station, 2018
(Our final interview, conducted by Christina Blok of CLMP)
Poets & Writers on Danielle Lazarin, 2017
Poets & Writers, Timeless Stories from New Voices, 2010
KEEP UP WITH GLIMMER TRAIN:
Twitter: @glimmertrain